Caring Conversations Foster More Inclusive Workplaces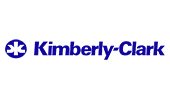 Caring Conversations Foster More Inclusive Workplaces
Challenge
Kimberly-Clark hosts Caring Conversations because we recognize that understanding, candor and openness can empower us with the ability to have difficult conversations to effectively communicate across differences and build more inclusive workplaces.  We want to provide a safe outlet for employees to have open and honest conversations - conversations that are voluntary, facilitated, small group dialogues where we can better understand each other and the challenges we all face in today's world.  Caring Conversations is rooted in one of our four corporate values, Caring, meaning that we respect our fellow employee and care for the communities where we live and work.  This initiative also aligns with our One K-C Behavior, Build Trust, which fosters an open and candid workplace, and encourages and values diverse perspectives and debate.
Actions
Caring Conversations are hosted by our employee resource groups (ERGs) and sponsored by executive leaders. Volunteer facilitators are formally trained prior to each event. Example topics of conversations include, "Why It's Important To Be An Ally" and "Being Black in Corporate America."  An anonymous survey is deployed the day after each conversation to gather feedback.
Outcomes
Our survey feedback shows participants are comfortable sharing their experiences, thoughts and opinions, and learn from their peers in the dialogue, creating a new understanding about their colleagues. We continue to mobilize trained facilitators who are able to promote trusting, cooperative, and productive dialogue across ever widening dimensions of diversity.  We look forward to continuing the Conversation and building upon our Caring and Authentic One K-C culture.
People are our biggest competitive advantage. For Kimberly-Clark to grow and prosper, our primary responsibility as leaders is to build talent. We need the right people in the right roles with the right values and skills. And then we need them to come to work every day knowing their ideas matter and that they can make life better for people around the world.
Get In Touch
Learn more about what organizations are doing to act on diversity and inclusion.
Contact Us