Caregiver Support for "Sandwich Generation" Employees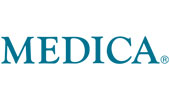 Caregiver Support for "Sandwich Generation" Employees
Challenge
Sandwich generation employees are juggling caregiver demands of aging parents, children and other family members with special needs. In many cases, the person needing support is geographically removed from the employee. The impact on the employee is loss of work time, juggling appointments and added stress. This is an especially big issue at Medica, where 68% of our employees are women with an average age of 43.
Actions
Medica partnered with Wellthy, an organization that provides comprehensive caregiver support, to bring their services to all Medica employees. Wellthy assigns a care coordinator who works with the family to provide support for whatever is needed, including in-home care, social/emotional support, housing, medical issues and legal/financial support. As an example of the range of services Wellthy provides, one Medica employee worked with a Wellthy care coordinator to develop a long-term care plan for her mother with Alzheimer's. The family also needed help navigating VA benefits and Medicaid. The care coordinator's support for this employee included:
Researching financial support options through Veterans Affairs
Assisting with application for Veterans Aid and Attendance program
Identifying prescription assistance programs
Providing guidance on Medicaid coverage and application process
Managed correspondence with medical providers
Evaluating options for long-term care planning
Outcomes
Through the first nine months of the program, nearly 150 employees and family members have received support in addressing a number of challenging conditions, including ADD/ ADHD, autism, COPD, dementia, Parkinson's disease and depression. We regularly receive qualitative feedback on the benefits of the program. "I am so very grateful for all of the help provided by my personal advocate Katie on behalf of my mother. She has gone above and beyond. She didn't just wait for direction from me - she made so much happen. I am very grateful."
Get In Touch
Learn more about what organizations are doing to act on diversity and inclusion.
Contact Us