Career Fairs for Diverse and Veteran Legal Talent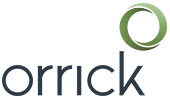 Career Fairs for Diverse and Veteran Legal Talent
Challenge
We wanted to hire more talent with diverse backgrounds, but had trouble connecting with candidates.  We knew our peers faced the same challenge.
Actions
Thirteen years ago, Orrick created the Bay Area's first diversity career fair for law students. We invited our peers to participate with us and partnered with The Bar Association of San Francisco. And, we planned a program with interviews and panel discussions with all kinds of tips on how to succeed as a diverse lawyer.
We drew on this experience three years ago to address another challenge: we wanted to hire more lawyers who have served in the U.S. military or are transitioning out of military service (and their spouses who are lawyers). But we could not find a good source of candidates. So, we created the nation's first-ever Veterans' Legal Career Fair, which takes place annually in Washington, D.C. And, again, we invited our peers to participate.
Outcomes
Both events have become mainstays in the diversity legal hiring community.  Our 13th Annual Bay Area Diversity Career Fair, held last month, included 55 employers who conducted over 1120 interviews.  It is considered the most successful diversity legal career fair in the country and attracts law students from around the nation.  Our third annual Veterans' Legal Career Fair was held in May and attracted 140 candidates and 30 corporate, law firm and government employers, culminating in 400 interviews.
Improving diversity is something we need to do as a community – with collaboration among law firms, our clients and law schools.  What makes these career fairs remarkable is that they have truly become community events – and we are grateful for the support of all of the other law firms, companies and other employers who turn out every year.  Of course, my proudest moment is when we have Orrick team members, whom we hired through the fairs, come back and interview for the next generation of talent.
Get In Touch
Learn more about what organizations are doing to act on diversity and inclusion.
Contact Us