Camber Exchange Event at Outdoor Retailer Snow Show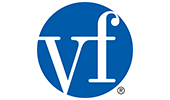 Camber Exchange Event at Outdoor Retailer Snow Show
Challenge
There is a significant lack of diversity of women and people of color within outdoor and action sports that is noticeable at Outdoor Retailer -- the world's largest trade show within the outdoor and action sports industry.
Actions
VF's brands -- The North Face, JanSport, Timberland, Eagle Creek and Smartwool – recently collaborated with Camber Outdoors to host the Camber Exchange event during the Outdoor Retailer "Snow Show" in Denver, Colorado. The event focused on celebrating and championing underrepresented groups within the outdoor industry and kicked off with a networking event infused with a panel discussion. The effort was led by two of VF's Employee Resource Groups (Women's Empowerment Network and ACE Diversity) that are focused on women and people of color respectively.
Outcomes
Nearly 250 people attended the Outdoor Retailer Snow Show Camber Exchange event on January 31, 2019 hosted by VF brands entitled "Creating Change and Inclusive Leadership in the Active Outdoor Industries". The panel of speakers included Josè González, Founder and Director Emeritus at Latino Outdoors, Jody MacDonald, award-winning adventure sport and documentary photographer for National Geographic and VF's own Kelly Cortina, VP of Global Product at The North Face. Panelist shared insights on recognizing and rejecting bias as well as facing adversity within the outdoor industry as an underrepresented minority. Attendees enjoyed networking over appetizers and drinks, learned about VF's employee resource groups, gleaned insights from the esteemed panel and won VF brand gear in a raffle. The event was also captured via photos and a 60-second video that was shared amongst the VF community.
Get In Touch
Learn more about what organizations are doing to act on diversity and inclusion.
Contact Us