Business Resource Groups as Pillars of D&I Strategy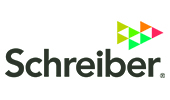 Business Resource Groups as Pillars of D&I Strategy
Challenge
We are early in our diversity and inclusion journey, with limited dedicated staff to our D&I efforts.  Because of this, business resource groups (BRGs) are pillars of our D&I strategy and execution.  Up until a year ago, Schreiber only had one BRG. 
Actions
We have launched four new BRGs in the last year, in addition to our long-standing BRG, for a total of five.  The groups are formed around the following affinities, but allies are welcome and encouraged for all groups:  Women, LGBT+, African American, Multi-cultural, and Intergenerational.
 In order to fortify our BRGs, our BRG leadership recently underwent inclusion training, and participated in individual sessions on BRG purpose and success strategies with an external D&I strategist.  They learned about the evolution of affinity groups to BRGs, and how they can expand their impact within the organization to truly be a sought after resource for the company and drive business results in the area of product development, innovation, and consumer insights, in addition to developing their members.
 The sessions gave our BRGs a solid foundation to get them going in the right direction from the beginning, or in the case of our long standing BRG, served as an opportunity to recalculate and redefine while revitalizing their efforts. 
Outcomes
Over the course of the last year, our BRGs have led our Heritage month celebrations, which we launched this year.  They have engaged with our talent acquisition team to expand access to diverse talent.  Our BRGs have provided awareness to our organization around specific cultural issues through coffee talks and lunch and learns, offered sessions on "microagressions" and "allyship in the workplace" at our inaugural D&I Awareness week, and have engaged in various community activities.  These are just a few examples as they work towards serving as strategic partners for our overall organizational success.
As a B2B provider of food to people around the globe, we're blessed to serve a very diverse group of customers. To ensure our long-term relevance and the sustainability of our company, we need to mirror their diversity.

Different backgrounds, experiences and perspectives make us better and keep our ideas fresh. By creating a diverse, inclusive and welcoming environment, we open our minds and hearts to each other and all of humanity. 
We embrace all efforts to promote diversity and inclusion and are fully committed to being a champion of these ideals in our company and in the communities where we live and work.
Get In Touch
Learn more about what organizations are doing to act on diversity and inclusion.
Contact Us