Building Leadership Competencies Through WINS (Women's Initiative for Networking and Success)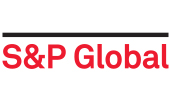 Building Leadership Competencies Through WINS (Women's Initiative for Networking and Success)
Challenge
Our WINS ERG was growing dramatically due to excellent grassroots efforts, but the collective impact of its programming was mixed. There was weak linkage to what was truly needed to build strong female leaders.  Each of our 20+ chapters determined workshop content on its own. The WINS Board acknowledged that, in order to elevate its impact on advancing women, a cohesive framework and greater global governance were needed.
Actions
The WINS Board, with CEO and executive support, implemented a new annual process:              
Create a strategic theme, aligned to business imperatives and approved by the WINS Executive Sponsor;
Use our "Leadership Essentials" framework (the behaviors expected of all employees to achieve business results) to bring the theme to life through mandatory "Cores" and "Electives"; 
Provide a common strategic planning template;
 Outline KPIs to track progress;
Celebrate successes.
Outcomes
WINS has 22 chapters globally, serving 5,000 members in 100+ workshops annually. Every chapter fully participates in the process, elevating vital strategic thinking skills, and increasing member exposure to senior leaders by seeking their feedback. Top-performing chapters receive additional funding for member development, and funds to donate to a charity of their choice. Senior leaders who guide, or inspire, the chapters in their success are celebrated through WINSpirational Women of the Year Awards.
It is because of our talented global workforce of diverse individuals that we are able to pursue our mission to deliver essential intelligence to customers around the world. Bringing together people of different genders, races, ethnicities, backgrounds, cultures and experiences, as WINS, and all our ERGs do successfully, enables us to benefit from rich perspectives that strengthen us overall. WINS has allowed us to elevate women to leadership roles, and establish strong relationships between senior leaders and employees at all levels.
Get In Touch
Learn more about what organizations are doing to act on diversity and inclusion.
Contact Us