"Building Inclusivity and Diversity" Initiative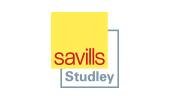 "Building Inclusivity and Diversity" Initiative
Challenge
In 2017, Savills Studley leadership realized that, despite concerted efforts to recruit and promote women, the company needed stronger representation of women in leadership positions. As an industry, commercial real estate has struggled to recruit and cultivate diverse talent, particularly women. Savills Studley is determined to be a change agent both internally and in the industry.
Actions
In January 2018, thecompany appointed Lisa Davidson as Chief Diversity Officer and launched the "Building Inclusivity and Diversity" initiative. BID is a conscious effort both to build awareness of career growth opportunities and to hire and mentor more women. The effort is designed to position Savills Studley as a leader in the industry and to set up structures to help women develop leadership skills and to foster mentoring relationships.
In February, the company nominated three women to its Board of Directors. In March, the company observed Women's History Month with a website article profiling three female brokers at different stages of their careers talking about the keys to their success.
The board also allocated a budget to pilot diversity awareness programs in Washington, DC, Chicago and New York. The BID plans to tackle other diversity challenges down the road, once the company has gained more traction on women's issues.
Outcomes
Having three women directors on the company's board resulted in a frank discussion of gender issues and promotion within the company . The board is creating an executive sponsor program to select women from the field offices to mentor other women.
Having a Chief Diversity Officer has given momentum to planning the three pilot diversity awareness programs. The first will take place in October in Chicago as a panel discussion featuring successful women and men in male-dominated industries discussing how the #metoo movement has impacted the workplace. The Chief Diversity Officer and BID team are also planning a national women's leadership event for an internal audience in March 2019.
The company recognizes the good work being done in industry organizations and, therefore, has increased its sponsorship of CREW, the leading professional network dedicated to advancing women in the field.
l'm excited to join the CHO Action for Inclusion pledge to share ideas with other companies about effective actions we can all take to drive change. As an industry, the commercial real estate field has struggled to recruit and cultivate diverse talent, particularly women. We need to solve this. As a tenant-focused commercial real estate company, we see our clients gmwing more diverse every year, and we can't afford to be stuck in the past demographically. We are committed to giving everyone a chance to thrive, which will contribute to Savills Studley's success.
Get In Touch
Learn more about what organizations are doing to act on diversity and inclusion.
Contact Us