Building and Fostering Diverse Talent for the PR Industry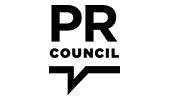 Building and Fostering Diverse Talent for the PR Industry
Challenge
We recognize there is a need for more diverse talent within the communications industry, and this must start from the ground-up. There needs to be better systems in place to attract young talent while they're still in school to encourage them to enter the industry.
Actions
The PR Council (PRC) works with a number of programs and organizations to build and foster diverse talent. This includes but is not limited to: The Emma Bowen Foundation, BrandLab and The LaGrant Foundation. Each organization's mission is to work with diverse students and encourage them to pursue careers in the marketing, advertising and public relations.
Outcomes
We recently helped The BrandLab launch their Chicago chapter, connecting them to our Member agencies in the area and creating lasting relationships for the organization. Through our partnership with The Emma Bowen Foundation we have helped connect them to 11 of our Member agencies, who welcomed a total of 14 diverse interns into their programs last year.

We host a yearly Student Innovation Challenge, which is supported by many organizations including The LaGrant Foundation (TLF). The challenge asks current and recently-graduated students to create a video and communications campaign on a topic dealing with diversity and inclusion. Last year's award recipients were two of TLF's scholarship recipient students. TLF has once again committed to having all 100 of their scholarship recipients to submit for the award this year.
With the ever-evolving landscape that is communications, it is imperative that we are focused on fostering diverse talent and encouraging the younger generation's interest in our field. We are proud to work with these fantastic organizations and help to push and support their missions.
Get In Touch
Learn more about what organizations are doing to act on diversity and inclusion.
Contact Us