Building an Understanding of Bias and the Business Case for Diversity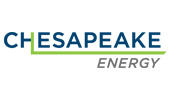 Building an Understanding of Bias and the Business Case for Diversity
Challenge
Recognizing the oil and gas industry, as a whole, is not known for having a particularly diverse workforce, Chesapeake decided to take a proactive approach to help employees understand the importance of l&D and the impact on company results.
Actions
Our culture and Core Values (Integrity & Trust, Respect, Transparency and Open Communication, Commercial Focus, and Change Leadership) motivate our employees to generate the most value for our company and perform their best every day. In 2017, we launched a company-wide culture shaping process to build on the foundation of our Core Values and drive employee ownership while improving individual and company performance. The first phase of this process included two-day training sessions for all employees, which included several topics, for example: (a) accountability; (b) how we operate as humans; (c) filters, blind spots, and selective perception; and (d) teamwork. The second phase included half-day trainings that had dedicated curriculum to address and create dialogue around unconscious bias and discuss why l&D is critical for Chesapeake's success.
Outcomes
Every Chesapeake employee participated in our culture shaping training sessions. Employees responded positively to these trainings, noting an increase in understanding individual filters and biases, a better understanding of the role l&D plays in driving results, and the need for diversity of thoughts and ideas to drive innovation.
As a part of the culture shaping process, Chesapeake created an opportunity for employees to remain engaged by joining the "One CHK Champions". To date, we have over 300 champions at all levels of the company and including both corporate headquarters and field employees. One CHK Champions play a key role in building and sustaining a strong One CHK by living and reinforcing the principles and values that fuel our culture. The Champions participate in monthly culture-shaping calls and have informal roundtable discussions which provide multiple avenues to discuss, continue to educate and provide feedback on issues that affect our culture.
Get In Touch
Learn more about what organizations are doing to act on diversity and inclusion.
Contact Us