Building a Powerfully Diverse Company to Drive Business Results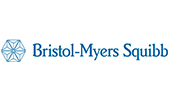 Building a Powerfully Diverse Company to Drive Business Results
Challenge
To meet the company's mission of helping patients to prevail over serious diseases, Bristol-Myers Squibb is committed to developing a 21st century workforce that is powerfully diverse and broadly inclusive, capable of discovering and developing transformational medicines for patients around the world. At Bristol-Myers Squibb, diversity is deliberate and inclusion is intentional.
Actions
Recognizing a rapidly changing global business environment, Bristol-Myers Squibb evolved its U.S.-based Employee Resource Groups (ERGs) to form global People & Business Resource Groups (PBRGs) as a new transformational business model to drive positive business outcomes. 

Existing ERGs were transitioned to eight PBRGs:
BOLD - Black Organization for Leadership Development
B-NOW - Bristol-Myers Squibb Network of Women
CLIMB - Cultivating Leadership and Innovation for Millennials and Beyond
DAWN - Differently-Abled Workplace Network
LGBTA - Lesbian, Gay, Bisexual, Transgender and Allies 
OLA - Organization for Latino Achievement
PAN - Pan Asian Network
VCN - Veterans Community Network
The company's Global Diversity & Inclusion Council, chaired by CEO Giovanni Caforio, established the new groups as strategic business partners aligned with company goals and objectives. In support of the PBRGs, full-time, dedicated leadership development positions were initially established for two groups, BOLD and B-NOW. While many Fortune 500 companies utilize employee volunteers to manage resource groups, these individuals also maintain other responsibilities within their companies. At Bristol-Myers Squibb, PBRG leaders can be a full-time dedicated resource; they are high performing employees who are selected through a rigorous and open process, with the executive sponsor and hiring manager, making the final decision. As a result, the PBRGs are focused on leveraging business insights of members to drive innovation, supporting talent acquisition goals, providing career development opportunities for members, and enhancing corporate reputation and trust among key stakeholder groups.
Outcomes
With more than 8,000 members in 45 countries, PBRG membership continues to expand across the company's global workforce. The groups focus on the global diversity and inclusion priorities of workforce, workplace and marketplace to drive business results and foster a culture of inclusion, strong employee engagement, and higher levels of productivity. PBRGs have created three-year business plans aligned to Bristol-Myers Squibb business priorities and have direct performance accountability to the Global Diversity and Inclusion Council chaired by Giovanni Caforio.   
PBRGs are instrumental in engaging non-diverse employees as allies to drive performance, accelerating diversity in clinical trials, and developing strategic alliance relationships with key external organizations and stakeholder groups, such as the Executive Leadership Council, to support corporate reputation and community responsibility. PBRGs also provide opportunities for networking and ongoing professional growth and development. 
The PBRGs continue to play a key role in driving the company's commitment to fostering a culture of inclusion that relies on the diversity of people, unique perspectives and experiences and an inclusive culture to support its patient-focused mission and business objectives.
The work we do through our People and Business Resource Groups (PBRGs) engages our employees in a uniquely powerful way and makes us a better company.  By encouraging diverse perspectives and strengthening our inclusive culture, they help to inform our business decisions and enhance our patient focus.  Already, they have had a measurable impact, and we are really just getting started. 
Get In Touch
Learn more about what organizations are doing to act on diversity and inclusion.
Contact Us