Building a Diverse Seattle Children's Nursing Workforce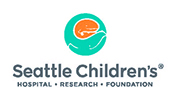 Building a Diverse Seattle Children's Nursing Workforce
Challenge
Several racial and ethnic minority groups and people from socioeconomically disadvantaged backgrounds are significantly underrepresented among health professionals in the United States. There is evidence that supports diversity in health professions leads to improved population health outcomes. By 2020, we want to address this gap by developing a recruitment and retention strategy that increases the diverse representation of our nursing workforce (staff and leadership) and builds awareness, intention and sustained commitment to maintain an optimally inclusive nursing culture. We ultimately would like to ensure our workforce is equipped to provide culturally effective care to our increasingly diverse patient population.
Actions
Increase the number of participants in our Nurse Camp Program targeting under-resourced high school students
Develop and launch a senior practicum program for racially/ethnically diverse nursing students
Partner with schools and organizations
Participate in nursing professional organizations
Develop and launch a scholarship for racially/ethnically diverse nursing students
Outcomes
28% increase in the representation of racially/ethnically diverse individuals in our nursing workforce between 2012 and 2017. 
Inaugural Nurse Camp cohort of 10 high school students in 2002 has grown to 40 in 2017. 
Hired three of six participants in first two years of the diverse senior practicum program.
Partnered with Heritage University, a private educational institution located on the Yakama Nation, to host clinical rotations for their nursing program students.
Strong partnership efforts with the Mary Mahoney Professional Nurses Organization and National Association of Hispanic Nurses.
Launched inaugural Liz Thomas Legacy Scholarship and awarded six racially/ethnically diverse students with $5000 each.
Seattle Children's welcomes all, cares for all and values all of our patients, families and team members — regardless of where they're from, how they worship, who they love or how they identify. We place great value in the diversity of our patients, their families, and our staff and faculty members. Our efforts and advocacy will continue to pursue a diverse and inclusive workplace, which creates a rich environment where we can grow and learn from each other. We will not let fear or differences divide us; we will let hope, care and cures bring us together.
Get In Touch
Learn more about what organizations are doing to act on diversity and inclusion.
Contact Us