Breaking the Glass Ceiling: Women in the Boardroom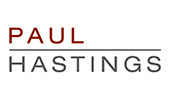 Breaking the Glass Ceiling: Women in the Boardroom
Challenge
While there is little debate over the value of diversity and gender parity on corporate boards, real change continues to be elusive—even as studies have provided empirical evidence that diversity can be a catalyst for a company's success. What progress has been achieved—and what are the barriers to more significant change?
Actions
Since 2012, Paul Hastings has been examining the developments that have had an impact on the representation of women on corporate boards globally. Our ongoing study, Breaking the Glass Ceiling: Women in the Boardroom, takes a closer look at the initiatives and movement underway in countries around the world to help close the gender gap.
In our latest annual update, Report Card on the United States, we reviewed recent developments focused on initiatives to advance diversity writ large—not just gender diversity—on corporate boards. Our study revealed that although change continues to be slow, there have been advances by legislators, federal agencies, institutional investors, and others that have laid the groundwork for meaningful progress to be realized in the years ahead—if that commitment and momentum continues.
Outcomes
By examining the strategies being used, and identifying the tools and best practices of those making progress, we are spurring more conversation around this important topic—and ultimately helping to push forward more meaningful change.
Diversity drives innovation, so it's no surprise that many of our clients who are recognized for their leadership in innovation are likewise leaders in diversity and inclusion. The CEO Action for Inclusion pledge reflects my belief that we must share our clients' commitment to creating a truly inclusive environment where everyone can achieve their full potential. 
Get In Touch
Learn more about what organizations are doing to act on diversity and inclusion.
Contact Us