Boston Scientific's Global Benefits to Fit Your Life Program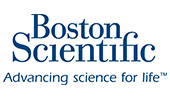 Boston Scientific's Global Benefits to Fit Your Life Program
Challenge
We recognized that about 60% of our population could be considered part of the sandwich generation with care-providing responsibilities for both aging parents and children that impacts the ability to bring ones best self to work and to home. Focus groups revealed that these responsibilities could have an impact on employee attendance, performance, and perception of support.
Actions
Benefits to Fit Your Life (BTFYL) was developed to address the needs of our employees. It is a comprehensive package of solutions designed to meet employees where they are in life -whatever stage that may be- to help make the integration of life and work easier. BTFYL extends a helping hand to all employees, with numerous offerings tailored to those in the sandwich generation. It was formally launched to U.S. employees in January 2017 and to global employees in March 2018.
Outcomes
BTFYL offers a wide variety of services and programs, including; senior care planning services and adult and child back-up care across the United States, access to expert advisors through our Employee Assistance Program (EAP) for individuals caring for a family member with special needs or health concerns, relocation and educational experts to help navigate difficult choices, WorkFlex arrangements to provide flexibility with where and when work gets completed, personal assistant service to do the time-consuming research for options, quality and cost for a variety of family needs and Milk Stork, a free breast milk shipping service for nursing traveling mothers.
The measurable outcome shows nearly 800 employees registered for our family-care solution, our back-up care for children and elders is outpacing usage for prior years, eldercare is leading topic of interest in our Employee Assistant program, 127 personal assistant cases were opened and we have 93 users of Milk Stork.
Everything we have achieved has been made possible by the talent, diversity and winning spirit of our employees. Our Benefits to Fit Your Life program is tailored to ease the stress of daily demands and help our employees and their families through many different stages of life. These programs are critical to attract and retain top talent and to ensure we are meeting the needs of our greatest asset – our people.
Get In Touch
Learn more about what organizations are doing to act on diversity and inclusion.
Contact Us