Boston Scientific's Diverse Recruitment Conference Approach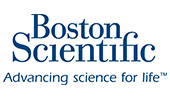 Boston Scientific's Diverse Recruitment Conference Approach
Challenge
Boston Scientific is focused on hiring and building a diverse foundation of early career talent. The Talent Acquisition (TA) and Diversity & Inclusion (D&I) teams wanted to increase the number of on-site internship offers extended at our national diversity conferences.
Actions
The TA and D&I teams partnered with Functional Champions within R&D and Operations during the annual intern planning process to work with senior leadership to allocate headcount for each of our national engineering diversity conferences where teams could extend on-the-spot offers to top student talent. Teams began the planning process 3-6 months in advance to secure executive engagement, assemble conference teams, and identify decision makers who could assess, interview, and make offers on behalf of their respective division and function. As part of the effort, teams conducted pre-conference outreach, held pre-event virtual career fairs to engage with talent in advance of the conference, and scheduled interviews prior to arriving. Teams also had the ability to interview talent met during the conference at our career fair booth who were identified by assessors as strong technical and cultural fit to the organization.
Outcomes
Since deploying this conference strategy, our team was able to increase internship offers extended by 104% with a total of 59 offers extended across multiple diverse conferences.
Teams at many of our Boston Scientific locations around the world benefit from working with diverse and talented interns who want to gain experience and jumpstart their careers. Building a diverse base of early career talent is key to our company's success. By investing in these up and coming professionals, we are investing in our future.
Get In Touch
Learn more about what organizations are doing to act on diversity and inclusion.
Contact Us