Boston Scientific's Bridge to the Future Program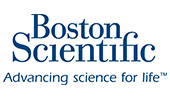 Boston Scientific's Bridge to the Future Program
Challenge
Boston Scientific's (BSC) Bridge Employee Resource Group (ERG) is dedicated to developing a community of black leaders. Their Valencia, CA chapter identified a gap in the current course offerings of local public high schools and the skills needed for the majority of corporate jobs in the local area. As such the group launched their Bridge to the Future program as a grassroots effort to reach minority students in their local communities and educate them on STEM fields and jobs.
Actions
The Bridge ERG is committed to the recruitment, development and retention of black employees while also  furthering the opportunities of local area youth within their communities. As such, the Bridge to the Future program helps to expose black high school students in the Santa Clarita Valley to STEM education. The program accepts students in 10th, 11th and 12th grade, begins inSeptember each year and concludes in May with a graduation ceremony for participating students. The nine month program takes place on Saturdays and exposes students to a variety of STEM topics, including 3D printing, coding, basic engineering as well as provides personal development topics such as public speaking and 'how to be a highly effective teen.'
Outcomes
The Bridge to the Future program has helped 99 students graduate in the Santa Clarita Valley. Of those,99% went on to enroll in a four-year college, with another two students enrolling in a medical school program. Additionally, a number of program graduates have expanded their partnership with BSC as summer interns, with one program graduate being hired full time after their college graduation.
Our employee resource groups are essential to helping us contribute to and care for the communities in which we work. The Bridge to Future program connects young minds to STEM education and enables the next generation of STEM talent.
Get In Touch
Learn more about what organizations are doing to act on diversity and inclusion.
Contact Us