Bobcat JEDI Program (Texas State Diversity and Inclusion Certificate Program)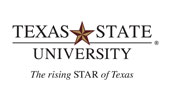 Bobcat JEDI Program (Texas State Diversity and Inclusion Certificate Program)
Challenge
Different units at Texas State University were delivering diversity and inclusion training to faculty and staff. The delivery was uncoordinated, and no mechanism was in place for awarding participants credit and recognizing them for their participation. Thus, a consolidated, comprehensive, and organized approach to delivering diversity and inclusion training was needed.
Actions
To that end, groups, who were already participating in separate diversity and inclusion training, were brought together to develop and implement a comprehensive professional development/training program that would provide faculty and staff key competencies necessary to support an inclusive environment at Texas State. Through these discussions, the Bobcat JEDI (Justice, Equity, Diversity and Inclusion) program was conceived.
In collaboration with multiple units including University College, Hispanic Serving Institution programs, Hispanic Policy Network, Office of Student Diversity and Inclusion, Office of Disability Services, Coalition of Black Faculty and Staff, Alliance, the Office of the Provost, and Human Resources, the Office of Equity and Inclusion oversees coordination and delivery of the Bobcat JEDI program. The program is open to all faculty and staff, requires no prerequisites, and is free. Participants choose from one of two tracks. Participants are required to take Diversity 101 (an introductory course) and Diversity 102 (to debrief and provide feedback) and to take an additional five to seven courses depending on the track being pursued. Examples of courses include LGBTQIA+ Allies Training, Empowering First Generation College Students, and Inclusion and Diversity: Building a Diverse Graduate Program. Participants must complete the program in two years, and upon program completion, they are certified as Bobcat JEDIs. 
Outcomes
Within hours of the launch of the program on November 20, 2019, 42 faculty and staff applied for the program.
Key to successfully building an inclusive environment, where every student feels valued, is making sure that your faculty, staff, and administrators have the opportunity to acquire the necessary tools (skills).
Get In Touch
Learn more about what organizations are doing to act on diversity and inclusion.
Contact Us