Best Practices for Serving Transgender and Gender Nonconforming Students, Faculty, and Staff Training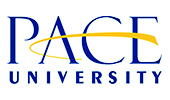 Best Practices for Serving Transgender and Gender Nonconforming Students, Faculty, and Staff Training
Challenge
How can we best recruit and retain transgender and gender nonconforming students, faculty, and staff when many of our campus systems and traditions enforce a gender binary.
Actions
The Associate Directors of the LGBTQA Centers at Pace University have designed, developed, and implemented a training that has been delivered to over 1,000 members of the Pace community including student leaders, faculty partners, and departments including: OSA, Financial Aid, Admissions, Staff Development Day, RAs, UNV 101 classes, CCAR, WOW Leaders, PA Program students, University Health Care, Law School Students, Campus Security, Career Services, Auxiliary Services, Chartwells Staff, Employee Relations, and the Student Affairs Committee of the Board of Trustees among others.
Outcomes
We have seen an increase in the best practices suggested in the training around proper use of names and pronouns, offering pronouns when introducing yourself, maintaining and expanding programs of all gender housing and bathrooms, and updating campus systems to be more inclusive of name and gender changes and non-binary identities.
Get In Touch
Learn more about what organizations are doing to act on diversity and inclusion.
Contact Us