Advocate Workforce Initiative and Leadership Diversity Ambassador Program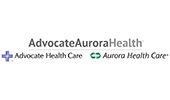 Advocate Workforce Initiative and Leadership Diversity Ambassador Program
Challenge
To better reflect the communities we serve and enrich our organization with a diverse array of talents, perspectives and experiences, we must attract and retain team members from various backgrounds and identities.
Actions
The Leadership Diversity Ambassador Program (LDAP) and Advocate Workforce Initiative (AWI) are two talent acquisition programs devoted to hiring team members from demographic groups that are currently underrepresented in our workforce.
LDAP emphasizes relationship building as a means to accelerate onboarding, increase retention and foster engagement. By enrolling in the program, established senior-level executives are paired with incoming leaders who identify as women, people of color and members of the lesbian, gay, bisexual, transgender and queer community. This peer-to-peer relationship is meant to affirm our culture of trust and inclusion among newly-hired leaders.
AWI is a current initiative funded by JPMorgan Chase & Co. and led by our health system. This program aims to develop a pipeline of diverse talent from the greater Chicagoland area who are interested in entry-middle skill health care careers. The collaborative seeks to support the city's economic development by targeting candidates who are unemployed, underemployed and low-to-moderate income.
Outcomes
Since launching LDAP in February 2017, nearly 100 percent of new diverse leaders have opted to participate in the program. Feedback from participants demonstrates the power of building relationships to help maneuver through the organization as a newly hired leader. The additional support of a peer resource has significantly shortened their learning curves, expedited their onboarding and fostered retention. 
AWI has added over $2.4 million in wages back into the greater Chicagoland community. To date, the program has also successfully resulted in 90-day job retention for 97 percent of participants. Based on the current pace of enrollment, the program is projected to serve more than 1,000 individuals by 2020.
Transforming healthcare requires leadership to build a diverse and inclusive environment where team members can thrive and provide a culturally competent care environment for all patients. By staying connected and committed to the specific needs of our community, we are able to provide culture-centered care which results in better health outcomes for all.
Get In Touch
Learn more about what organizations are doing to act on diversity and inclusion.
Contact Us