AdvanSix SWiM (Supporting Women in Manufacturing)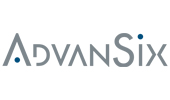 AdvanSix SWiM (Supporting Women in Manufacturing)
Challenge
Women at AdvanSix desired a forum to promote women in manufacturing, female leadership and growth in STEM-related fields with opportunities to network, mentor, coach, learn and give back to the community.
Actions
SWiM was born in 2019, sparked by the work of several female and male employees who came together to create a charter, secure leadership support and plot the course of the organization. The initial charter focused on creating ways to attract, support and retain women who were interested in careers in manufacturing and to drive diversity and inclusion throughout the company. SWiM seeks to engage all employees - women and men - through ongoing programs, discussions and events.
Outcomes
SWiM currently boasts nearly 250 members from all levels of the organization and continues to grow. Participants contribute through several committees (networking, professional development, outreach, and volunteering) guided by a steering team. In its first six months, the employee-led group developed and executed more than 10 events held in the three communities where AdvanSix operates. Events included several panel discussions on women in leadership, featuring participation by men and women business leaders sharing their stories, dragon boat races to encourage teamwork, and a variety of networking and community-focused events empowering employees and creating opportunities to give back to local schools and non-profit organizations.
The facts show that attracting and retaining women in engineering and ultimately manufacturing - and ensuring they persist in their chosen careers - has tremendous room for improvement. I'm extremely proud we have a culture where employees had both the vision and initiative to create SWiM. They have just begun, but it's exciting to see how employee-driven grassroots efforts have the power to engage everyone across the company to drive social change.
Get In Touch
Learn more about what organizations are doing to act on diversity and inclusion.
Contact Us