Advancing Women and Minorities in Senior Leadership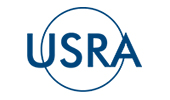 Advancing Women and Minorities in Senior Leadership
Challenge
USRA recognizes a lack of representation in women and minorities in senior leadership, particularly in the field of science and technology. When the current CEO joined, senior leadership was made up of 6% minorities and 33% females. The Executive Team was 100% White Males.
Actions
USRA is dedicated to developing and maintaining the highest caliber workforce necessary to carry out its missions, and believes that this goal requires a workforce and leadership team that is diverse and broadly inclusive of members from underrepresented groups. Promoting and attaining broad participation is a core USRA business principle-a diversity of thought and experience results in a more interesting, and innovative place to work, higher employee morale and retention, and ultimately, a more successful organization.

USRA pro actively sought to ensure employment and personnel actions were reflective of these diversity principles.
Outcomes
Through focused efforts to increase representation, USRA senior leadership is now made up of 32% minorities and 41% females. The Executive Team now has 40% female representation, with 14% being minorities. 
In my experience, there's still too much 'tap dancing' when it comes to diversity at senior levels. Unless and until diversity becomes a deliberate consideration in hiring and promotion decisions, little is likely to change. The best leaders recognize the value of
diversity and inclusion to the organization, and reflect that in their actions.
Get In Touch
Learn more about what organizations are doing to act on diversity and inclusion.
Contact Us