Advancing Women and Ethnic Minorities Through Sponsorship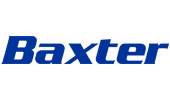 Advancing Women and Ethnic Minorities Through Sponsorship
Challenge
What else could we do to drive engagement, retention and career advancement for our top talent women and minorities?
Actions
We formalized a sponsorship program in which senior leaders select diverse top talent employees ("sponsees") to engage in long-term sponsorship relationships. Sponsors actively open doors, create opportunities for visibility and advocate for their "sponsees" to maximize an individual's career growth and potential.
These sponsorship relationships are identified through interactions and engagement with talent.
To ensure we provide the same opportunities for advancement for both women and our under-represented minority talent, all Baxter vice presidents are required to select at least one senior manager + top talent woman or under-represented minority to sponsor. 
Outcomes
Baxter began this formal program at the end of 2017 with 13 sponsorships, and expanded to more than 150 sponsorships to date. Approximately 80% of our global leadership team are engaged in sponsorship relationships.
Driving initiatives that advance women and under-represented minority groups in their careers is not just critical to our business success, but is a high priority for me personally," said José (Joe) E. Almeida, chairman and chief executive officer. "Our sponsorship program is one important way we are fostering career advancement for diverse leaders in the company.
Get In Touch
Learn more about what organizations are doing to act on diversity and inclusion.
Contact Us