Advancing Inclusion and Diversity at The Hanover Insurance Group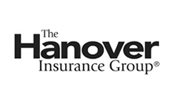 Advancing Inclusion and Diversity at The Hanover Insurance Group
Challenge
We all have bias. When gone unchecked, bias can impact business and talent decisions in a variety of ways. As a company on the move, we want every employee to better understand what bias is, how it can impact us at work, and which tactics can help to mitigate it.
Actions
We partnered with a leading D&I consultant to disperse robust training on unconscious bias throughout the entire organization. First, we trained all leaders at the company on unconscious bias so they could be a resource for their teams. In addition, these sessions helped our management team develop more inclusive leadership skills. Next, we began training the rest of our employee population on the topic of bias and how it can impact their decision-making. Terminology was clearly defined, and employees got to practice tactics to identify and limit biases, such as forming counter-assumptions, engaging their deliberate brains, and pausing to consider other alternatives to initial reactions.
Outcomes
At The Hanover, we believe all employees play an integral role in helping us develop an inclusive and diverse culture – one where we appreciate our differences, reinforce inclusive behaviors at all levels, and demonstrate our CARE values. Because when our employees feel accepted and engaged our business thrives. Our initial approach engaged employees in our inclusion and diversity journey by providing key foundational knowledge. We will now continue to reinforce these concepts and take additional courageous steps to build an even more inclusive environment.
We are determined to address biases and inequities that may exist in our own company, in our industry, and in business more broadly. We believe our focus on diversity and inclusion will enable us to further strengthen our unique and collaborative culture, continue to enhance employee engagement and satisfaction, and drive innovation and improved performance.
Get In Touch
Learn more about what organizations are doing to act on diversity and inclusion.
Contact Us