ACES (Accessing Careers in Engineering and Science)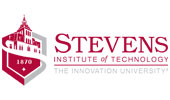 ACES (Accessing Careers in Engineering and Science)
Challenge
Given the increase in racial and ethnic minority populations in the US, there is a critical need to prepare students who are underrepresented in science, technology, engineering, and mathematics (STEM), particularly those from underserved communities, to pursue STEM education and careers.
Actions
ACES was launched in 2017 to increase the participation and success of underserved students and those from underrepresented minority (URM) groups in STEM degrees and careers through significant scholarship support and academic and other support services.
ACES has two components:
A high school program, consisting of partnerships to provide support, programming, tuition-free scholarships for intensive residential STEM summer programs; teacher and school counselor professional development; and workshops for families to navigate the college application and financial aid process.
An in-college program, in which students from partner high schools matriculate and receive financial aid, as well as academic support, career counseling, peer mentoring and alumni networking, to facilitate success as they pursue baccalaureate degrees at Stevens and successful careers.
The program forges three-way partnerships among high schools enrolling significant percentages of underserved and URM students, Stevens, and the corporate and philanthropic sector.
Outcomes
In its first year, ACES activities and partnerships resulted in a 60% increase in URM participation in intensive, one- and two-week residential pre-college summer programs and a 46% increase in URM students in the freshman cohort at Stevens. 
A Stevens degree is, quite literally, a passport to success. Through the ACES program Stevens redoubled its efforts to make a Stevens education—and the stellar opportunities that it enables—more accessible to greater numbers of underserved and URM students. We are proud of the progress being made to welcome and support all students while providing a first rate, STEM-focused education.
Get In Touch
Learn more about what organizations are doing to act on diversity and inclusion.
Contact Us