A Legacy of Diversity: Living an Inclusive Culture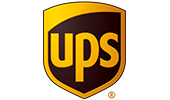 A Legacy of Diversity: Living an Inclusive Culture
Challenge
UPS has a rich history of diversity and inclusion. Inclusion strengthens our workforce and helps us innovate to meet our customers' needs every day. It's not only central to our identity – it's a core part of our business strategy and crucial to the continued success of our company.

UPS has more than 434,000 employees worldwide who serve more than 200 countries and territories across the globe. Communicating the company's diversity and inclusion strategy can be challenging due to the nature of the work our people perform in our operations and as service providers since they are not sitting at desks with computers on a daily basis.
Actions 
In conjunction with UPS's 110th anniversary, celebrated on August 28, 2017, we published "A Legacy of Diversity: Living an Inclusive Culture." This new booklet focuses on our proud legacy at UPS, and it lights the path to our future.
Outcomes
A letter from UPS Chairman and CEO David Abney was distributed along with the booklet to senior leaders across the enterprise. The letter asked leadership to reinforce the message with their team that we know we are a stronger and more successful business because of the diversity of our voices, opinions, experiences, and cultures that contribute to our goals. We cannot reap the benefits of a diverse workforce without ensuring all UPSers have the opportunity to be included. Feedback from UPSers across the globe has continued to be positive in support of the company's diversity and inclusion mission, which is to connect and empower our employees, customers, communities and suppliers for success, embracing the different backgrounds, experiences and perspectives to propel our growth and innovation.
We recently experienced civil unrest and violence in this country instigated by intolerance, racism, bigotry, and hate. These acts have no place in any community anywhere in the world, and they can never be tolerated. I am proud to work in an organization that believes diversity and inclusion are essential to our people, customers, and communities. It is strategically important for the continued success of our business
Get In Touch
Learn more about what organizations are doing to act on diversity and inclusion.
Contact Us