5-Year Diversity, Equity, and Inclusion Strategic Plan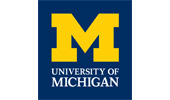 5-Year Diversity, Equity, and Inclusion Strategic Plan
Challenge
The University of Michigan has long been a leader with regard to diversity efforts in higher education. While we were doing many things in service to our diversity, equity, and inclusion (DEI) goals, there was no unifying and organizing process to bring together all of our collective efforts, which often seemed disjointed. We recognized that the university would greatly benefit from a DEI Strategic plan.
Actions
To advance the U-M's values and mission in relation to DEI, the university launched a 5-Year strategic plan in October, 2016. This initiative is unique given its simultaneous activation of a central plan, as well as 50 unit-based plans that include all 19 schools and colleges, the medical complex (Michigan Medicine), Athletics, and many other administrative units. The Office of Diversity, Equity, and Inclusion (ODEI), is responsible for the implementation of the plan, which includes the development of the annual plan reporting and revision processes, as well as managing the group of DEI Leads who steward the plans. As a complement to the DEI strategic planning process, U-M also launched a campuswide climate assessment process for students, faculty, and staff.
Outcomes
In only two years, and through the partnerships with 100+ DEI Leads within the 50 planning units, we have been able to link data and results to meaningful actions. These actions are yielding significant impacts, some of which include: increasing the diversity of the students, faculty, and staff along a number of dimensions; expanding educational access to underserved school districts; improving the pedagogical techniques of faculty to be more inclusive; enhancing the academic, cultural, and personal development of students; making U-M more affordable for a broader swath of students from low and moderate financial means; and providing innovative DEI training opportunities for senior leadership (Executive Officers and Deans), faculty, staff, and students.
We are unified in our determination to create a vibrant campus in which people from many backgrounds experience a sense of belonging and have the opportunity not only to be heard, but also to contribute and excel. When we introduced our Strategic Plan for Diversity, Equity, and Inclusion, we reinforced the idea that it was both a plan and a pledge that would guide our community. I am so grateful for all of you who are helping us strive to live up to our most cherished ideals.
Get In Touch
Learn more about what organizations are doing to act on diversity and inclusion.
Contact Us