Friends,
The Bipartisan Congressional Historically Black Colleges and Universities (HBCU) Caucus is a voice for HBCUs, their students, and alumni. The Caucus has 68 members in both the House and the Senate, working toward bipartisan solutions to the challenges our HBCUs face. Through legislative action, coalition building, and hosting events, we are moving the ball forward for many of the goals my co-chair, Representative Byrne (R-Ala.), and I set out to accomplish when this caucus was formed. Read on to see what we have been working on lately.
Best Regards,
Congresswoman Alma S. Adams, Ph.D.
Co-Chair, Bipartisan Congressional HBCU Caucus
From the Private Sector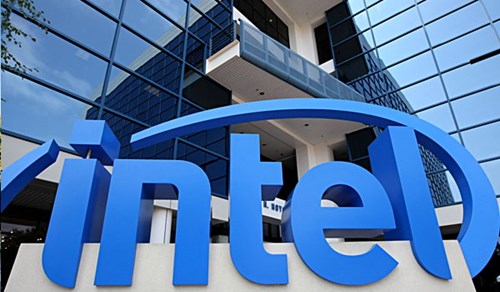 Intel Pledges $4.5 million for HBCUs toward STEM Field Development
Last year, 80 companies agreed to a White House pledge to increase diversity in the STEM fields. Intel was one of them, and has since made impactful advances toward the inclusion of African Americans in the tech workforce. On June 27, 2017, Intel pledged $4.5 million to support STEM pathways for HBCU students. Of this $4.5 million, $3.9 million will be awarded directly to six HBCUs – including Florida A&M University, Morgan State University, Howard University, Prairie View A&M University, Tuskegee University and North Carolina A&T State – and the remaining $600,000 will be used for tech workshops and activities that will teach students relevant skills vital to entering the technology workforce.
The company has pledged to create a three-year Intel HBCU Grant Program that will invest in computer science, computer engineering and electrical engineering programs. The money will be allocated to universities in the form of scholarships, student experiences and tech industry workshops. This initiative will be a giant step toward the company's goal to reach full representation in their employment by 2018. Intel continues to transparently report data about their progress toward inclusion and diversity, and works tirelessly toward their mission to expand the technology workforce talent pipeline to African American students.
Strengthening the voice of HBCUs via the largest CEO-led commitment on diversity and inclusion
Bringing together more than 330 of the nation's top CEOs and university leaders, CEO Action for Diversity & Inclusion™ (CEO Action) is the largest CEO-led business commitment toward collective action around advancing diversity and inclusion within the workplace. Driven by a realization that addressing diversity and inclusion is one of today's most pressing societal issues, the pledge outlines a specific set of actions that companies, universities and colleges can take to cultivate trusting environments where all ideas are welcomed and people feel comfortable and empowered to discuss diversity and inclusion. As employers, educators and developers of the next generation of diverse leaders, HBCUs have a unique opportunity to engage in CEO Action and offer key insights that will help drive visibility in and recruiting by the business community at campuses across the country. For more information on the pledge, and how to engage fellow CEOs and university presidents, email [email protected] for further details.
Meet the Caucus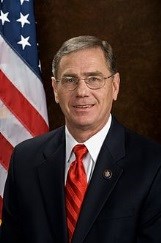 Congressman Blaine Luetkemeyer represents Missouri's 3rd Congressional District. He is a proud alumnus of Lincoln University, a HBCU located in Jefferson City, Missouri, which is within the district that he now represents. Rep. Luetkemeyer has also been recognized by his alma mater with an Honorary Doctorate of Law.
Lincoln University was founded by the 62nd and 65th Black Regiments of the Civil War. The university is one of two Historically Black Land Grant Colleges And Universities in Missouri. Lincoln University is known for its superior academic and athletic programs  and its nationally recognized band, the "Marching Musical Storm."
Last February, Lincoln University celebrated its 150th Founders Convocation. During the event, the men from the 62nd and 65th Regiments were honored with a wreath laying ceremony; a panel of alumni discussed the living history of Lincoln University. Students and alumni were excited to recognize the school's rich history and its bright future.
Rep. Luetkemeyer is proud to serve on the Congressional HBCU Caucus and values the importance of HBCUs, which have been crucial to providing access to higher education for so many Americans. As a member of the House Financial Services Committee, Luetkemeyer understands the importance of access to credit for students seeking higher education. In light of rising tuition costs and the fact that HBCU student borrowers are disproportionately dependent on federal loans compared to non-HBCU students, Rep. Luetkemeyer advocates for legislation that promotes job creation, economic freedom and availability of financial products. 
Congressman Luetkemeyer serves on the House Financial Services Committee and is the Chairman on the Financial Institutions and Consumer Credit Subcommittee. He also serves as Vice Chairman of the House Small Business Committee.
HBCU Alumni on the Hill
Alyssa Betz is the Senior Director of Public Policy for Oath, the newly formed umbrella company for Yahoo and AOL.  She lobbies Congress and the Administration to protect the policies that have created a free and open internet.  Some of the policy issues she works on include copyright, government surveillance, data security and trade. 
Prior to joining Yahoo in 2016, Alyssa  worked at a boutique government relations firm where she represented tech clients on a range of policy issues. Before that, Alyssa was a Capitol Hill staffer for Rep. Mel Watt (D-NC-12) and focused on legislation related to patent reform, internet regulation, copyright reform, government surveillance and criminal sentencing.  She was also a liaison to the Congressional Black Caucus where she worked on policy initiatives aimed at African-American and other minority constituencies.
Before arriving on Capitol Hill, Alyssa served as a law clerk for the Honorable Judge Jeanette Clark in the District of Columbia Superior Court.
Alyssa received a juris doctorate from the Howard University School of Law and is licensed to practice in Maryland and the District of Columbia.  She received her bachelor's degree in Political Science from Spelman College.  
A native of Tucson, Arizona, she currently lives in Washington, D.C. with her husband and son.