Culture Conference Tackles D&I with CEO Action Signatory Greg Clark
Culture Conference Tackles D&I with CEO Action Signatory Greg Clark
April 15, 2018
New York, NY
On April 15th, CEO Action for Diversity & Inclusion™ signatory and Symantec CEO Greg Clark, and PwC Chief Purpose Officer Shannon Schuyler led a fireside conversation focused on the impact diversity and inclusion. 
"A diverse workforce is a better workforce on any metric."
Welcomed to the stage with a standing ovation, Greg shared stories from his professional journey and how D&I has impacted not only him, but his colleagues. Greg encouraged attendees to continue the conversations started at the conference with their executives, to partner with learning and development teams and make meaningful improvement a non-negotiable goal within their organizations.
To help jumpstart the initiatives, Greg suggested putting tactical actions in place to enable change and create metrics to measure successes and lessons learned.
"Diversity is a metric, inclusion is your culture."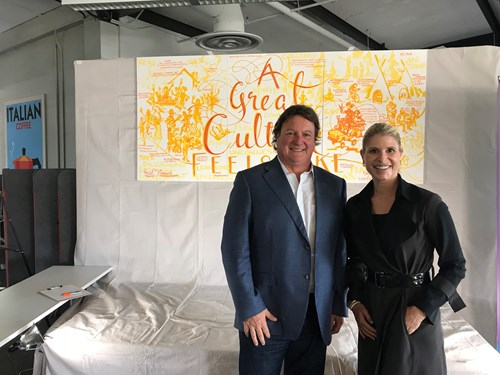 Greg Clark, Symantec CEO with Shannon Schuyler, PwC Chief Purpose Officer