CEO Action Leads D&I Keynote at National Retail Federation's NRF 2018
CEO Action Leads D&I Keynote at National Retail Federation's NRF 2018
January 16, 2018
New York, NY
CEO Action Leads D&I Keynote at National Retail Federation's NRF 2018, Retail's Big Show 
On Jan. 16, CEOs from Best Buy Co. Inc., The Clorox Company, J.C. Penney Company, Inc. and Network for Executive Women addressed one of the most pressing topics in business and society today: diversity.  Addressing a 3,000+ person crowd at the largest gathering of retail executives from across the globe, PwC's Chief Purpose Officer Shannon Schuyler moderated a conversation on shifting corporate culture and evolving corporate DNA to embrace diversity and inclusion. 
Watch the full conversation here. 
To stay up to date with CEO Action events, connect with us on Facebook: CEO Action for Diversity & Inclusion and Twitter: @CEOAction. 
Leadership:
"It's not a male or female leadership traits, it's 21st century leadership traits that we need." - Sarah Alter, Network of Executive Women
Transparency:
"Let's have truthful conversations. When you worry about being polite, you miss the opportunity to have the conversation to solve problems." - Marvin Ellison, J. C. Penney Company, Inc.
 Culture:
"We need to foster a culture where people can be their true self — so not just bringing everyone in but making everyone feel at home and making sure culture isn't about fit or a certain style." - Benno Dorer, The Clorox Company 
Driving change:
"It's an exciting journey. It's a human journey so there will be mistakes. We have to continue on." - Hubert Joly, Best Buy Co., Inc.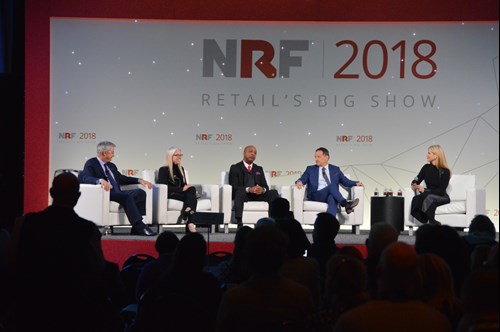 Panelists (L-R): Hubert Joly, Best Buy Co, Inc.; Sarah Alter, Network of Executive Women; Marvin Ellison, J. C. Penney Company, Inc.; Benno Dorer, the Clorox Company; and moderator Shannon Schuyler, PwC