C-suite Leaders Convene to Strengthen Diversity and Inclusion Strategies
C-suite Leaders Convene to Strengthen Diversity and Inclusion Strategies
January 17, 2018
New York, NY
"Let's learn from each other because it's our job to make sure we are turning the page and driving the commitment through our organization." - Celeste Warren, Merck Vice President, HR and Global Diversity and Inclusion Center of Excellence 
On January 17, 2018, CEO Action for Diversity & Inclusion™ (CEO Action) and Merck convened a one-day summit with Chief Human Resources Officer and Diversity & Inclusion Officer from signatory companies. Almost 250 attendees gathered for a series of candid discussions, workshops and coalition updates aimed at elevating diversity and inclusion strategies. More than 185 companies were represented in conversations that focused on operationalizing the CEO Action pledge commitments within their organizations, and as a broader business community, to help drive cultural change and business improvements.
 Throughout the day signatories heard from thought leaders such as Van Jones, founder of Dream Corps and CNN commentator, and subject matter experts like Dr. Mahzarin R. Banaji, professor of psychology - Harvard University. Attendees also engaged in transparent discussions about overcoming challenges, and driving accountability with CEOs from Merck, Institute for Corporate Productivity and Moody's. 
Workshops focused on the complexities of implementation for organizations at various stages in their diversity and inclusion journey, and honed in on fundamental activities to put ideas into action:
Start early in the process: Don't be afraid to have conversations before ideas are fully baked. Involve more people and bring in different viewpoints early on to increase engagement later in the process.
Try something new: Change requires bold action so bring a new idea to your leadership team and don't be afraid to experiment to drive innovation to the field.
Take a layered approach: Involve various levels of management in the conversation to generate change that extends deep into your organization. 
"It's important to have an honest conversation as practitioners of what is working, what isn't working, how are we holding ourselves accountable and metrics for success." - Jolen Anderson, Visa Senior Vice President and Chief Diversity Officer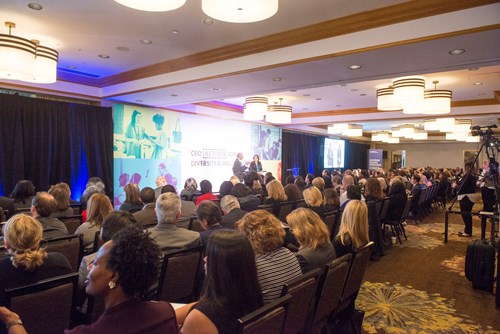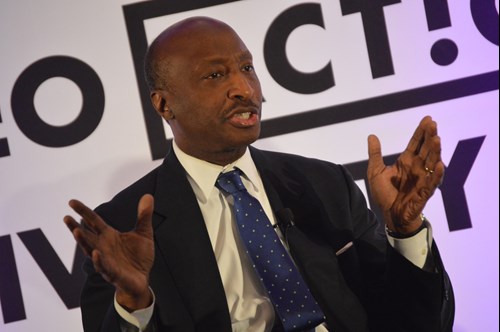 Ken Frazier, Merck CEO 
The way to create diversity is to diversify. - Ken Frazier, Merck CEO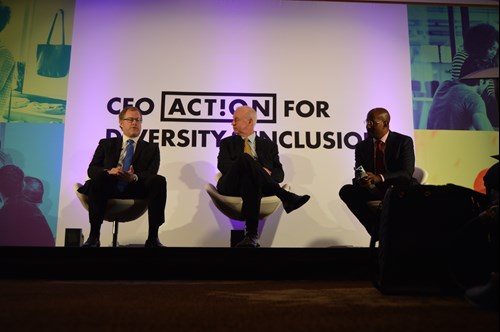 L-R Kevin Oakes, i4cp CEO; Raymond McDaniel, Moody's CEO; and Van Jones, founder of Dream Corps and CNN commentator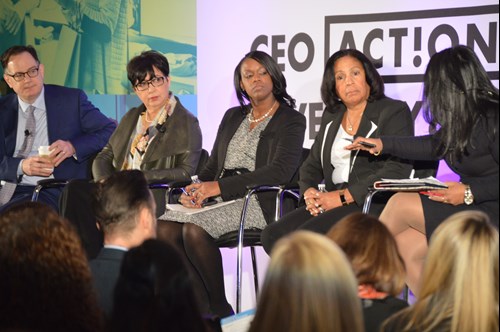 L-R Mike Fenlon, PwC Chief People Officer ; Nellie Borrero, Accenture Senior Global Inclusion and Diversity Managing Director; Jolen Anderson, Visa Senior Vice President and Chief Diversity Officer; Mirian Graddick-Weir, Merck Executive Vice President, Human Resources; Ripa Rashid, Hewlett Consulting Partners, Co-President, Center for Talent Innovation and Managing Partner
Accountability promotes results. - Nellie Borrero, Accenture Senior Global Inclusion and Diversity Managing Director