Workplace Environment - Inclusion Conversations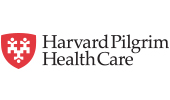 Workplace Environment - Inclusion Conversations
Challenge
Diversity and inclusion are about everyone and for everyone. Catalyzing an environment where all employees can bring their whole and best self into the workplace creates opportunities for innovation through diverse perspective, to listen to the voice of employees, and reinforce corporate values of inclusion, accountability, and collaboration can be challenging. The challenge is creating safe spaces that foster trust, respect, and confidentiality where employees can engage in "healthy conversations" that can help with mental and physical health for employees. 
Actions
To address this challenge, we intentionally utilize the inclusion people strategy to demonstrate the value of inclusion as well as providing experiential, interactive and innovative engagement and learning experiences for our workforce – safe environments for learning, engagement and development. 
With the needs of our workforce in mind, we developed "Healthy Conversation." We realize that there are many personal, social, and natural/environmental factors that affect how we conduct ourselves and engage with each other every day – we provided an inclusive, safe, respectful, confidential opportunity for our employees to share experiences/perspectives, offer guidance, and engage in healthy dialogue that can offer an environment for collective reflection and healing. 
We offer Healthy Conversation forums that are open to all employees across the enterprise on a quarterly basis. Each session is moderated by an experienced facilitator and operates under stated "Rules of engagement" that emphasize inclusion, respect, safety, and confidentiality.
Outcomes
Healthy Conversations has been well received and rotates between our office locations to allow engagement opportunities for a broader audience. The forum was implemented in 2017 and has realized good engagement with over 200+ attendees through year-end 2018. Discussion topics include and not limited to: Impact of national disasters on you and your family, racial/ethnic profiling, generations in the workplace, bias and the impacts in the workplace, etc.
Get In Touch
Learn more about what organizations are doing to act on diversity and inclusion.
Contact Us