Women's Leadership Initiative and Diversity Operating Reviews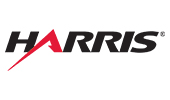 Women's Leadership Initiative and Diversity Operating Reviews
Challenge
Harris recognized a need for greater development and support for women at Harris to close existing representation gaps for women and ethnic minorities.  
Actions
The Harris Women's Leadership Initiative (WLI) launched in 2014 to provide professional and executive women at Harris opportunities inside and outside the office to network, share information, acquire skills, and develop rewarding professional relationships. Core initiatives include:
Speaker series: monthly sessions with key internal and external speakers and a variety of webinars in partnership with Women in Aerospace
Women @ Harris Network: social media professional community (LinkedIn, Twitter)
Lean In Circles: peer mentoring groups at Harris, currently piloting with 5 groups of top women within the organization to provide an vehicle for them to learn, grow and develop their careers at Harris 
Women's Leadership Conference: as part of Harris' initiative to increase representation of women throughout the organization, this biennial conference provides the opportunity for key women leaders to engage with the CEO and immediate staff, enhance their professional development, and build their network.
Diversity Operating Reviews: Harris senior leadership also implemented quarterly meetings including operating segments and corporate staff to review results, determine strategies, and share best practices. The intent of the sessions is to employ the same rigor and operating model Harris uses to ensure accountability and alignment on business objectives, for engagement and inclusion.
Outcomes
Women executive representation has nearly doubled over the past five years.
Voluntary attrition of women at Harris has decreased by 50 bps year-over-year.
WLI Speaker Series: 303 attendees participated in events over Harris fiscal year 2017.
Biennial Women's Leadership Conference instituted with key women leaders and managers invited to participate.
Diversity and inclusion are central to our core values and the success and vibrancy of Harris.  We understand that leveraging the unique perspectives and talents of our employees is key to delivering innovative products and solutions, and to sustaining long-term success. I am proud that Harris is a place where everyone is treated with respect and courtesy, and has every opportunity to succeed.
Get In Touch
Learn more about what organizations are doing to act on diversity and inclusion.
Contact Us