Understanding & Mitigating Unconscious Bias at SunTrust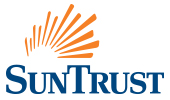 Understanding & Mitigating Unconscious Bias at SunTrust
Challenge
At SunTrust we encourage inclusive leadership at all levels. We know that if we are more aware, and able to mitigate the things that prevent us from fostering an inclusive workplace, we will be able to make better decisions that are aligned with our purpose-driven culture.
Actions
Since 2015, SunTrust has offered a four-hour workshop, Inclusive Leadership Workshop: Understanding and Mitigating Unconscious Bias.  This workshop, conducted by Delta Concepts, Inc., is a highly experiential learning session that helps SunTrust teammates: 
Understand how personal values can be a strong source of bias.
Uncover the role that unconscious bias may play in developing trust at work.
Learn about their respective cultural workstyle preferences.
Develop a plan of action for minimizing and eliminating the impact of conscious and unconscious bias in the workplace.
The course was so well received by our executives that beginning in 2018, we have made the Inclusive Leadership Workshop a core requirement. All SunTrust leaders are required to take the workshop by 2020. 
Outcomes
To facilitate our leaders through this training, we have increased the number of offerings from approximately 30 sessions in three states in 2017 to over 80 sessions in 28 states across the country in 2018. We anticipate a similar training schedule for 2019 to accommodate all of our leaders. 
Since March of 2018, we have conducted over 36 workshops and trained almost 700. It's essential for our leaders to not only understand but also demonstrate inclusive behaviors. It's just one way we're bringing our teammates together to align with our purpose and have an impact on our business goals and objectives.
Inclusion is how we run our business. It is core to what we do and enables us to thrive, innovate and better serve our clients, communities and teammates.
Get In Touch
Learn more about what organizations are doing to act on diversity and inclusion.
Contact Us