Sharing Our Resources for Improved Community Engagement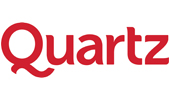 Sharing Our Resources for Improved Community Engagement
Challenge
Quartz Health Solutions seeks to be a leader in promoting diversity & inclusion across our expanding geographic service area. We intend to better achieve this through partnerships, collaborations, sponsorship, training and volunteerism with our members and the communities we serve.
Actions
The Quartz established a corporate budget dedicated to providing funding for initiatives and organizations that support the Equity Lens model. This includes ‒
Just and fair inclusion into a society in which all, including all racial and ethnic groups, can participate, prosper, and reach their full potential.
A just and fair shot in life despite historic patterns of racial and economic exclusion.
Assurance that everyone has the resources to succeed, and calls for just distribution of resources.
Shared decision-making and involvement processes will lead to greater shared power and involvement of communities most affected by inequities.
This means providing funding to non-profits that promote diversity and inclusion, advertising that reaches diverse/multicultural audiences and engaging and supporting grass roots organizations. 
Our company culture is built upon our Core Values of "Respect, Responsibility and Relationships."  To support our company culture, we develop relationships with area non-profit organizations (Boys and Girls Club, Second Harvest Food Band, United Way and others.
Quartz provides financial sponsorships, internship opportunities, organized team volunteer commitments and more to support these organizations
We bring in external community speakers to build awareness about diversity and inclusion topics, such as implicit bias, creating awareness about other cultures and learning about the communities we serve.
We offer presentations to non-profit organizations on Health Insurance 101 (English, Spanish and Hmong) and our Diversity and Inclusion initiatives. 
Employees are provided with eight (8) hours of paid time off for community volunteer commitments.
Outcomes
Expansion of corporate sponsorships that reach diverse / multicultural organizations
Dedicated marketing resources to reach our diverse membership
Increased engagement at all levels of the organization, including the executive level
Promoted conversations within the company about challenging Diversity and Inclusion topics
Increased health insurance literacy through community partnerships
Better internal understanding of the communities and cultures we serve
Expansion of corporate sponsorships that reach diverse / multicultural organizations (56% incremental increase in expenditure 2018 vs. 2017)
Expansion of multicultural advertising (70% incremental increase in expenditure 2018 vs. 2017)
Community Participation

Health Insurance 101 (Average= 40 people in attendance)
2018 Madison Outreach Pride Parade (70% increment increase in participation 2018 vs. 2017)
Get In Touch
Learn more about what organizations are doing to act on diversity and inclusion.
Contact Us