Recruiting Diverse Talent Reflective of Membership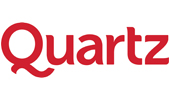 Recruiting Diverse Talent Reflective of Membership
Challenge
Our goal is for the demographic make-up our workforce to be reflective of the demographics of our service area membership. Efforts focus on ensuring that applicant pools are diverse, therefore, improving the likelihood for hiring more diverse talent.
Actions
Before successfully implementing a Diversity Recruitment strategy, we established metrics to drive the strategy and allow for evaluating the strategy's effectiveness. We pulled race, ethnicity and gender data collected as a part of the company's Affirmative Action plan to compare with census data on populations within the counties in which we conduct business. We will continue to focus on implementing strategies for requesting more accurate REL (Race, Ethnicity & Language) data from our customers for a better comparison.
The Company expanded partnerships with non-profit organizations by offering work readiness and adult training programs. Specifically, members of our organization presented training curriculum, participated interview practice sessions with potential job-seekers, and offered internships and job shadow opportunities.
Quartz continues to work toward recruitment practices that ensure applicant pools are fully-represented across minority and gender categories before proceeding to interviews.
Outcomes
An increase in the percentage of employees across Asian, Black/African American and Hispanic/Latinx racial and ethnic categories within 12 months has occurred. However, the employee population remains under-represented for the following racial and ethnic categories: American Indian/Alaska Native, Black/African American, Hispanic/Latinx, and 2+ races. Recruitment efforts will focus in increasing applicants across these categories through improved communication efforts and strengthening recruitment partnerships with community and non-profit agencies serving these minority groups across our service area.
Get In Touch
Learn more about what organizations are doing to act on diversity and inclusion.
Contact Us