Partnership to Bridge the Gap between Law Enforcement and Our Communities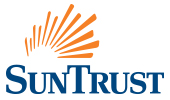 Partnership to Bridge the Gap between Law Enforcement and Our Communities
Challenge
In July 2017, The SunTrust Foundation awarded a $150,000 grant to the National Organization of Black Law Enforcement Executives (NOBLE) to connect communities with local law enforcement to build trust, knowledge and confidence. The grant supported NOBLE in bringing its "The Law and Your Community" program to Baltimore, Richmond and Atlanta. The Law and Your Community is a nationally recognized, hands-on interactive training program for adults and young people ages 13-18. This program was designed to provide standards for communications with law enforcement and improve their understanding of federal, state and local laws. The program, which is open to the public, aims to develop trust and understanding between law enforcement and the local community.
Actions
The inclusion office at SunTrust Bank also collaborated with NOBLE to help bridge the gap between local police and the communities we serve. In partnership with SunTrust community development officers, the marketing team and teammate networks (affinity groups), we entered a sponsorship agreement with NOBLE, placed a teammate on the board, and engaged teammate volunteers to conduct financial literacy workshops in the community. We also served as small group leaders with NOBLE youth and participated on a Women's Leadership panel to provide career advice and guidance to women, including other events, initiatives and meetings.
Outcomes
SunTrust delivered on its purpose of Lighting the Way to Financial Well-Being, taking action to create positive change and helping to improve relationships between local police and the communities we serve.
Inclusion is how we run our business. It's core to what we do and helps us thrive and innovate to serve our clients, communities and teammates better.
Get In Touch
Learn more about what organizations are doing to act on diversity and inclusion.
Contact Us