Operation VRS (Veterans Recruiting Strategies)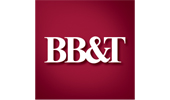 Operation VRS (Veterans Recruiting Strategies)
Challenge
We recognized that often times veterans and their spouses and dependents may be overlooked due to a lack of knowledge in understanding the military environment as a whole, specifically while translating military skills to non-military opportunities. 
Actions
We created a specialized, internal Recruitment and Talent Acquisition group called Operation VRS to implement innovative and effective strategies towards hiring our nation's heroes and their spouses and dependents. Operation VRS partners with associates, business unit managers, community advocates, local advisory board members and organizations that are connected to the military community to solicit and seek out qualified veteran, military spouse and dependent referrals for employment. Operation VRS works directly with military translations services to ensure that the credentials of these military community members are clearly presented to the appropriate hiring managers. Understanding the connectivity and depth of relationships present amongst veterans and their spouses and dependents, we connect all new hires from the military community to the leaders of the Military and Veteran Community Business Resource Group. This not only creates greater synergies within the organization, it also emphasizes to our military their importance and our understanding of how valuable it is for them to know that they have a supportive community.
Outcomes
Since the inception of this strategy, we have hired over 200 individuals from the military community in very critical and strategic roles throughout the organization.  We are also averaging 51 hires per year which reinforces and validates the talent, skills and abilities found within the military community.
BB&T believes in doing what is right for all stakeholders.  My public pledge is also a personal one of honor, dedication and commitment to diversity and inclusion.  It communicates to our associates, clients, communities and shareholders that we respect them and value their voices.
Get In Touch
Learn more about what organizations are doing to act on diversity and inclusion.
Contact Us