Let's Talk About It - Courageous Conversations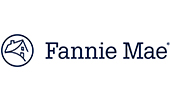 Let's Talk About It - Courageous Conversations
Challenge
We launched Courageous Conversations, in light of the frequent tragedies impacting our communities, to create a forum where all employees can address difficult issues, hear diverse perspectives, and say what needs to be said.
Actions
The series began with the first Courageous Conversation based on Melody Hobson's TED Talk entitled "Color Brave or Color Blind." We recognized that one of the most courageous conversations that one can lead, or participate in, is around race. We want to equip our workforce with the skills and the techniques to have effective conversations in the workplace around topics that may be outside of their comfort zone. The series squarely supports one of our corporate behaviors: "We value our people and our communities."  It also aligns with our cultural objectives of transparency and trust, and supports our goal to increase the cross-cultural competency of our employees. The framework created to guide the conversation is used to solve other business issues.
Courageous Conversation participants must attend in person and commit to six actions: Be open, authentic, engaged, comfortable being uncomfortable, non-judgmental, and understanding. In response we provide a safe environment for open, honest, and respectful dialogue.
Outcomes
Since launch, we have hosted three Courageous Conversations; two on race in the workplace, and one on myths and stereotypes that plague the Muslim and LGBTQ communities. Each session drew over 100 employees and we continue to receive positive feedback from employees.  Here's an example "I just want to thank you for yesterday's conversation.  I am new to Fannie Mae and am so glad to see the kinds of engaging dialogues taking place here to foster teamwork, engagement, and drive business results. It was impactful to me."
Get In Touch
Learn more about what organizations are doing to act on diversity and inclusion.
Contact Us