Increased Supplier Diversity to Support Minority Owned Businesses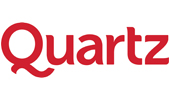 Increased Supplier Diversity to Support Minority Owned Businesses
Challenge
The commitment to Diversity & Inclusion efforts extends beyond our employees and members to those who supply Quartz with services and products – our Suppliers. 
Quartz established a supplier diversity initiative that increases our organization spend (percentage) with organizations that identify as diverse-owned businesses.
Actions
We first determined the definition of a "diverse supplier", utilizing the state of Wisconsin and Minnesota certifying bodies determination of qualifying businesses, those that are: MBE – Minority Owned Business, WBE – Woman Owned Business and DBE – Disabled Veteran Owned business. We determined a baseline spend percentage to set a benchmark for year one. A diverse supplier pilot program was developed for the Facilities Department (along with associated policies and procedures). Diverse Suppliers are also categorized as such at the front end of an Request for Proposal (RFP) process currently under development. The RFP process imbeds the supplier diversity initiative in the process. The RFP process will also simplify the reporting of spend on diverse owned businesses, by defining them accordingly on the front end.
Outcomes
After the baseline was created, the organizational spend (percentage) with diverse suppliers was doubled in year one.  In year two, the spend (percentage) again doubled.
Get In Touch
Learn more about what organizations are doing to act on diversity and inclusion.
Contact Us