Family Friendly-Leave Benefits & Workplace Flexibility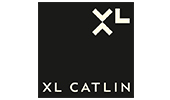 Family Friendly-Leave Benefits & Workplace Flexibility
Challenge
To attract top talent in today's global market, we must think outside traditional employment arrangements to respond to changing work preferences and styles. As our colleagues' lives grow, to fully engage and retain them, we must support their efforts to manage the demands of work and family.
Actions
We introduced enhanced family-friendly leave benefits, including more paid time off for maternity, adoption and family care along with a more inclusive definition of family when a colleague needs time to assist with care. We also launched a new workplace flexibility initiative that allows us to "go where the talent is."
While XL Catlin was above the median for family leave benefits, we believed it wasn't enough. The definition of family and the needs of our mobile, global workforce have changed. Our enhanced leave benefits vary by geography, based on local laws, but in each case represent a significant benefit when compared to local practices. These benefits are being rolled out initially in our largest locations, which are the US, UK, India and Switzerland.
Our workplace flexibility initiative encourages leaders to think outside the typical in-office, 9-5 work arrangement and gives us greater opportunity to recruit and retain strong talent. This supports and includes work from anywhere, job sharing opportunities, and a variety of other arrangements.
Empowering our colleagues to achieve a healthy work/life balance and giving them greater flexibility to choose how they work creates a more inclusive and welcoming environment where the very best talent can contribute at their highest level.
Outcomes
XL Catlin recently launched its enhanced family-friendly leave benefits and workplace flexibility initiative in our largest locations and is currently phasing the programs across the Globe in additional sites.  Initial feedback is tremendously positive and we look forward to reporting quantitative results in the near future.
We work in an increasingly global economy and companies that can attract and retain—and harness the true power of—top talent in this market will ultimately be the ones that win. The CEO Action for Inclusion pledge represents a visible and significant commitment from leaders to work together to embrace diversity and inclusion, respect and respond to an evolving workforce and to drive change across industries and geographies.
Get In Touch
Learn more about what organizations are doing to act on diversity and inclusion.
Contact Us