Established Committee to Review Accommodation Requests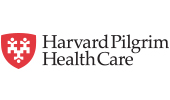 Established Committee to Review Accommodation Requests
Challenge
We recognized that the interactive process for requesting accommodations was not well defined leading us to determine that there was room to educate our employees and reduce risk to the organization. 
HPHC had experienced limited workplace accommodation requests with only 7 inquiries between 2013 and 2015. 
Actions
Human Resources assembled information including a summary of HPHC's existing interactive process for ADA accommodation, takeaways from conversations with HR peers regarding their own accommodation processes and notes on best practices in the ADA accommodation space. These findings lead to the creation of an ADA Interactive Process Roadmap and a Workplace Accessibility Resource Committee. 
The ADA Interactive Process Roadmap includes three major parties: the employee, the manager, and Human Resources (HR). There are 6 stages and at each stage, the process will either end or continue onto the next stage. The process is well defined and easy to understand. The roadmap was rolled out during a Brown Bag open to all employees and was then published on our organization's internal portal.
The Workplace Accessibility Resource Committee has representation from the HR, Legal, IT, Facilities, Health Services and Finance departments. All committee members have received extensive training in the areas of disability etiquette and reasonable accommodations for potential and existing employees. Committee members are called upon to review accommodation requests if the request is relevant to their area. This team serves as champions for disability in their respective business units and has represented HPHC at the Easter Seals Technology Lab, Work Without Limits mock interviews and various disability advocacy events in the Boston area. 
Outcomes
Harvard Pilgrim is viewed as a leader in the accommodation space with the Interactive Process being featured as a "Best Practice" in an EdX training created by Perkin's School for the Blind entitled "Introduction to Inclusive Talent".
While diversity efforts have been around for some time, ours is unique because it is a company-wide, comprehensive commitment to put inclusion at the forefront of everything we do.
Get In Touch
Learn more about what organizations are doing to act on diversity and inclusion.
Contact Us