Employee-Driven Efforts Foster Diverse and Inclusive Culture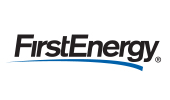 Employee-Driven Efforts Foster Diverse and Inclusive Culture
Challenge
The Executive Diversity & Inclusion Council recognized, from research and discussions with other major utilities, the value of Employee/Business Resource Groups (EBRGs). The D&I Council developed a framework to facilitate development of these groups. With this guidance, and support from executive management, two new groups have been successfully launched and more are in development.
Actions
Employees who wish to form EBRGs present their plans to the D&I Council, which provides recommendations, guidance on mission statements and other helpful information to ensure the group's goals are clearly defined. After the group's formation is approved by the council, FirstEnergy shares the good news as well as periodic updates in meetings, newsletters and the portal. The groups support diversity and inclusion – as well as business objectives – by coordinating and participating in activities such as networking, mentoring, peer coaching, recruiting, individual development and community outreach.
FirstEnergy Diversity & Inclusion Lead Deborale Richardson-Phillips continues to lead the effort, reaching out to employees companywide, talking to opinion leaders and encouraging and guiding the formation of the groups.
Outcomes
Our first Employee/Business Resource Group (EBRG) – called Helping Women Grow – was approved Aug. 29, 2016, by our D & I Council. Helping Women Grow provides support to women employed by FirstEnergy, mostly in our Customer Contact Center in Fairlawn, Ohio. All employees are welcome. The group provides support to those striving to achieve their full personal and professional potential and to attain work/life balance. Its 75 members participate in its recruitment, retention, mentoring, networking, health and wellness, and community outreach initiatives.
The FirstEnergy Veterans & Allies EBRG, which held its kickoff on Feb. 28, 2017, is designed to support the professional and personal development of employees who are military veterans and provide networking opportunities. It was founded by military veterans who have retired from service. The group continues to establish leadership of its committees, which include Professional Development, Recruitment and Retention, Mentoring and Community Outreach. 
On June 2, 2017, dozens of members of the Veterans & Allies EBRG attended an exclusive opportunity arranged by FirstEnergy: to meet Robert O'Neill, author of The Operator: Firing the Shots that Killed Osama bin Laden and My Years as a SEAL Team Warrior. Members heard Mr. O'Neill's insights, asked questions and obtained his autograph on copies of the book. FirstEnergy is sharing the positive news in company newsletters and on our portal as well as in an FE-TV video. 
Get In Touch
Learn more about what organizations are doing to act on diversity and inclusion.
Contact Us