Employee Collaboration on Diversity & Inclusion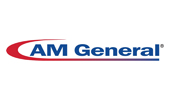 Employee Collaboration on Diversity & Inclusion
Challenge
Although we have always had processes and procedures in place to that focused on hiring and attracting diverse candidates; what we lacked was a forum where employees could interact with one another by sharing their personal experiences and making connections with other employees.  As we encourage more awareness around diversity and inclusion, we wanted to have a product that would be user friendly, interactive and informational and accessible to only AM General employees. 
Actions
We partnered with a third-party software platform, OurOffice, that provided a solution that easily enables employees to share stories, connect with other employees, get new ideas and information and that also provides important analytics and benchmarking data.
Outcomes
A year after implementing the OurOffice technology, 47% of the salaried workforce have set up accounts and added 154 stories! Employees can react, reply or just read stories written by their co-workers. Employees are beginning to have conversations and share information with one another. Some of the stories center around employees' own personal experience with individuals from different backgrounds. Some employees share information about accomplished individuals from various backgrounds, races and culture. Some provide information about their own culture and background that may not have been known to their co-workers. The software also allows the company to monitor KPIs important to our diversity and inclusion efforts.
AM General is committed to benchmarking and implementing diversity and inclusion best practices. We found the right solution to help us share information as well as have meaningful analytics and tools to measure progress and continue to drive change.
Get In Touch
Learn more about what organizations are doing to act on diversity and inclusion.
Contact Us