Diversity Philanthropy and Community Investment Symantec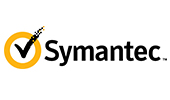 Diversity Philanthropy and Community Investment Symantec
Challenge
Symantec believes that by working together, we have the power to change the world and make it a better, safer place.
Actions
Symantec invests heavily in the communities we operate in, with a focus on: science, technology, engineering and math (STEM) education, diversity initiatives, online safety, and environmental responsibility. We maximize our impact through strategic partnerships with leading non-profits, monetary and product donations, and mobilizing employees' time and talents. 
Through education, mentorship, volunteering and partnering with leading STEM advocates, we hope to change the status quo, close the gender and diversity gap in STEM and build a robust talent pipeline. We engage and inspire young females and underserved populations to let go of stereotypes, realize the opportunities in STEM and pursue their passions. 
With security at the core of our business, we focus significant resources on educating parents, schools, and students about safe and ethical practices on the Internet. Several programs raise awareness of Internet threats—such as online predators and cyber-bullying—among school administrators, teachers, librarians, and counselors so that they in turn can teach students how to handle such situations responsibly.
Responsible environmental practices are necessary for a sustainable future for technology. Thus, Symantec contributes to organizations that work in resource conservation and promote Green IT practices.
Outcomes
Symantec philanthropic giving (in US dollars) for FY17: grants and scholarships totaled $25,292,000, volunteerism dollars and matching gifts totaled $4,318,000, software donations totaled $18,772,000. 
Symantec partnerships with a STEM focus includes: Boys & Girls Club of America, American Association of University Women, Nasscom Foundation, and more. Partnerships with a Diversity focus include: Anita Borg Institute, National Center for Women and Information Technology, and more. Partnerships with a focus on Online Safety include: Common Sense, National Cyber Security Alliance, and more. Partnerships with a focus on Environmental Responsibility include: Rainforest Alliance, Business for Innovative Climate and Energy Policy, and more.
Championing diversity, equity and inclusion is not just the right thing to do — our business success depends on it.
Get In Touch
Learn more about what organizations are doing to act on diversity and inclusion.
Contact Us