Diversity & Inclusion Training for Quartz Employees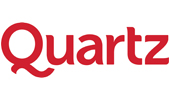 Diversity & Inclusion Training for Quartz Employees
Challenge
Leadership at Quartz adopted a Diversity & Inclusion Statement that challenges all employees to adopt a broad perspective and individual responsibility for addressing inequities caused by discrimination, poverty and exclusion. The statement is ‒
We respect the differences and perspectives of our employees, customers and our community. Our desire is to –
Create an inclusive work place environment.
Team up with community collaborators to improve diversity awareness.
Educate, build, coach and promote diversity and inclusion.
Be accountable and measure the impact, influence and path of our efforts.
The Quartz Diversity and Inclusion Change Team is charged with creating a work environment that is inclusive, welcoming and culturally diverse. The Internal Partnerships sub-committee for Diversity & Inclusion focuses on internal communications, diversity training and promotion of cultural diversity within Quartz. The sub-committee was challenged to create an environment within Quartz that by honoring diversity and inclusiveness, we understand, value and use the many insights, views and backgrounds of a multi-cultural workforce; and that learning more about cultural differences helps to build an environment of trust, respect and inclusion, making a positive impact on employees and members alike.
The Equity Lens model and the Diversity & Inclusion Statement cause us to emphasize these areas of focus:
Education, training and awareness on D&I issues
Communicating the purpose of the D&I committee, its plans and actions to the company,
Creating opportunities for our employees to participate in D&I efforts in multiple ways (committee membership, volunteerism, in-services and training opportunities, etc.
Reviewing metrics and providing data to the business.
Actions
Internal Partnerships sub-committee was charged with creating behavioral standards in keeping with the Quartz Core Values of Respect, Responsibility and Relationships. These behaviors are now expectations for every employee as codified in the Performance Evaluation program. The sub-committee also monitors and reports organization-wide diversity metrics. Providing metrics to employees and leadership displays a good picture of current state. Future goals of our D&I efforts include regular review of our employee demographics as they relate with our member demographics. 
A recent accomplishment was the creation of the first Employee Resource Group (Women United). Quartz Women United (an offshoot of United Way affinity group activity) was organized and now has 84+ members (19% of female workforce).
A comprehensive training program was developed to educate and inform employees regarding the benefits of Diversity & Inclusion. Mandatory annual Cultural Competence training is required for all employees. A second training is required for those whose roles support our membership in State-funded health programs.
Internal training efforts also include recommended coursework on the inhouse GEMS learning module. Multiple speakers were brought in to educate our employees on various cultures, along with ideas to learn from best practices at work. In-service offerings included ‒
Why Diversity & Inclusion Matters - Deborah Biddle Presentation Recap Part I (70+ employee attendance / 10%)
Understanding Implicit Bias (Officer Lore Vang, City of Madison Police Department) (70+ employees in attendance / 10% of workforce)
Bias & Privilege: Taking Action (Officer Jared Prado, City of Madison Police Department) (70+ employees in attendance / 10% of workforce)
Regular and consistent communication to the company along with a Diversity & Inclusion page on our company intranet, increased awareness and interest in what was happening from a D & I perspective. Topics address diversity, unconscious bias, workforce generations, cross-generational teams and more. In addition, articles, blogs and in-service summary topics include:
Internal promotion of Quartz sponsorships created opportunities for volunteering and support of community events. The Company "WeKnow" intranet, in addition to a Diversity & Inclusion home page, includes sub-pages titled "Honoring Our Diversity" (highlighting D&I related sponsorships, outreach efforts and executives of color), Volunteers in Action (employees volunteering in the community) and Volunteer Opportunities (links to area organizations seeking volunteers).
Outcomes
Leadership and executive buy in, as made evident by the D & I Statement put forth by the Executive Team, were crucial to the organization's attainment of desired goals and for support of D & I initiatives. Evaluations of new and revised company trainings prove the effectiveness of those efforts. High participation at guest speaker events shows that our employees are sincerely interested in learning more about D & I. Increased presence in community events supported by Quartz is also on the rise. The newest effort is the formation of the first employee resource group (Women United) to start in 2019.
Get In Touch
Learn more about what organizations are doing to act on diversity and inclusion.
Contact Us