Diverse Talent Conversations with Board of Directors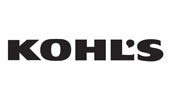 Diverse Talent Conversations with Board of Directors
Challenge
Bring awareness to and facilitate conversation with Board of Directors on diverse talent landscape and future talent pipeline. 
Actions
In 2019, senior HR leadership shared an overview of the internal succession planning process which included a snapshot of our diverse talent landscape, future talent pipeline of leaders and diverse leadership role models across the organization. This exercise was a first step in bringing awareness to our opportunities in building diverse representation in our leadership pipeline and encouraged dialogue on professional development offerings to better prepare and support successors.
Outcomes
Our Board of Directors receives an update on a quarterly basis around our holistic D&I efforts, including visibility to our diverse talent landscape, role models and successors. 
Contact
Marissa Endler; Director of HR Strategy and Diversity and Inclusion
Get In Touch
Learn more about what organizations are doing to act on diversity and inclusion.
Contact Us