Diverse and Inclusive, We are the new Teradata, Energized and Committed to Making a Difference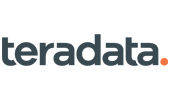 Diverse and Inclusive, We are the new Teradata, Energized and Committed to Making a Difference
Challenge
Over the last three years , our company has been in the process of a major business transition. During this time we introduced a new strategy, mission, and customer proposition and as a result, delivered a  brand new Teradata to our customers and shareholders. 
During this time of transitioning the business, we also felt it was the right time to reflect on our collective purpose, values, and beliefs as an organization—to ensure that we are all working towards the same goals and aligned around a shared vision of our future. Said another way, we wanted to up the game in our efforts to a nuture healthy and vibrant corporate culture. Knowing that a corporate culture stems from a number of factors, we feel that the way we approach inclusion as a company is a key contributor. This led to developing an action plan to address a number of areas. 
Actions
Like any critical business imperative, focusing on culture and advancing diversity and inclusion requires a clear strategy and deliberate focus, supported by sustained action. As a result, in 2019 the following programs, changes and enhancements have been implemented at Teradata:
Organization Design
We reimagined, funded and staffed a corporate team dedicated to Diversity and Inclusion
Introducing the new Teradata allowed us an opportunity to rethink how we should approach Diversity and Inclusion within the workspace. After completeing thoughtful research and examining best practices in use by companies that excel in this area, we began to reimagine the team, roles and reporting structure for all jobs under this category. This has resulted in an aligned team that is focused on delivering identified and approved initiatives and making a difference. 
Expand the community exposure for executive leadership to their personal commitment to inclusion and diversity
New program focused on 5 key areas (Diversity and Incluson being 1 of the 5) in real time dynamic environment that supports 2 way and  1 to many dialogue
Expand the communication and exposure for executive leadership in external and internal forums to speak to Teradata and their personal commitment to inclusion and diversity. An example of this in action is the recent introduction of a new company program designed to propel our company forward and is laser focused on the 5 key areas of our business; one of which is Culture and Inclusivness. The program was introduced as communications platform and designed and built using office 365 technology that supports two way communication in order to continually receive and share information and feedback.   
Global Signature Speakers Series
Launch a monthly Global Signature Speakers Series
Launch the monthly Global Signature Speakers Series – broadcast across the globe, these lectures and seminars will help to surface and propagate dialogue, learning and inclusion for all employees. The focus of the lecture series is to provide diversity and inclusion information & opportunities and will include major public lecture that presents the work of a prominent official, educator, researcher, author or artist whose efforts have had a significant impact upon diversity and/or equity.
Teradata Inclusion Council & Interest Groups 
Global employee and leader inclusion network
Establish an Inclusion Council (IC) – a permanent body comprised of employee and leader representatives chartered to drive inclusion via three spectrums (Workforce, Workplace, and Marketplace) and enable connections, guidance, support and opportunities to our employees world-wide. This group also provides oversight, at both a global and local level, the charters for specific interest groups and programmatic specific activities. 
In process:  Updated our external web presence on Teradata.com
Declaring on our commitment to inclusion and diversity to the world
Teradata has designed and developed a new external facing web presence entirely focused on our approach and actions when it comes to inclusion and diversity. This new series of web pages incorporates many of the aspects listed above, tailored to an external audience.  We plan to use these pages as a public declaration to our customers, potential customers and those looking to pursue a career at Teradata.
In process:  Unconisous bias traning
Mandatory training delivered to all global associates
Beginning in late July of 2019, we will roll out a mandatory training course for all employees. This training will focus on understanding and recognizing unconicious bias in the workplace. 
Outcomes
These actions have empowered our employees around the world to have open, transparent discussions about inclusion. Leaders are actively engaging with employees on our new internal platform. Our Inclusion Speaker Series is gaining momentum and popularity among our employees globally. Visitors to our external facing website, including potential future talent, can read about Teradata's commitment to inclusion, see our most recent demographic statistics and hear directly from our employees.
Like any critical business imperative, advancing diversity and inclusion requires a clear strategy and deliberate focus, supported by sustained action. As the CEO, I feel it is my role to lead by example when it comes to advancing diversity and inclusion within the workplace. 
Get In Touch
Learn more about what organizations are doing to act on diversity and inclusion.
Contact Us