Developing Diverse Talent at Council on Foundations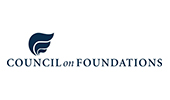 Developing Diverse Talent at Council on Foundations
Challenge
The Council's research, Career Pathways to Philanthropic Leadership: Baseline Report (2009), highlighted and confirmed that for most individuals, there was no clear path to executive roles in philanthropy. This was especially for individuals already working in the field. The Council sought to develop programming that would focus on the development of a more diverse pipeline of potential leaders.
Actions
The Council launched Career Pathways, the Council's flagship leader development program. Its goal is to increase the number of candidates from diverse backgrounds in the leadership pipeline who are considered, appointed, and retained in senior and executive philanthropic leadership positions.
Outcomes
Originally launched in 2010, the program has seen many of its graduates advance to leadership roles - 87% of the program participants have moved on to executive and CEO level appointments. The alumni include individuals at the CEO, VP, CFO and senior executive levels. The program was relaunched in 2017 and that year's cohort was comprised of a diverse pool of highly skilled and talented individuals within the philanthropic sector.
Get In Touch
Learn more about what organizations are doing to act on diversity and inclusion.
Contact Us