Business Resource Groups at Empower Retirement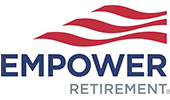 Business Resource Groups at Empower Retirement
Challenge
Our growing number of associates from diverse backgrounds were scattered throughout multiple departments and locations. Diverse associates were not engaged in the process of attracting and retaining diverse talent. 
Actions
The mission of our Business Resource Groups (BRGs) is to provide an open forum where our associates can aspire, develop, and collaborate to reach their highest potential, support our communities and serve as a key resource to the company. As of 2019, we have the following groups:
Aspiring Latinos Moving Ahead
Black Organization for Leadership Development
Empower Abilities
Pride
Women's Empowerment Network
Groups are open to all employees regardless of their own background/identity. Each BRG has at least one executive sponsor who helps create, champion and execute the group mission and annual objectives.
Outcomes
Empower Retirement currently has 20 BRG chapters throughout our company with a membership representing 15% of our total employee population. In addition to planning for different Heritage Month celebrations including Black History Month, Women's History Month and Pride Month to name a few, our BRGs have made a positive impact on the recruitment of diverse hires, HR policies, and the development of a new bilingual customer services representative role.  
It has been very exciting to see our Business Resource Groups influence our business.   I love the energy.   I've seen the BRGs impact recruiting, our HR policies, and help promote our brand in the community.   We are at 15% of associates engaged with BRGs, including many senior leaders, and I just expect that number to keep growing.
Get In Touch
Learn more about what organizations are doing to act on diversity and inclusion.
Contact Us