Business Resource Groups and Diversity and Inclusion Business Councils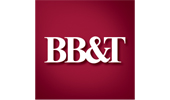 Business Resource Groups and Diversity and Inclusion Business Councils
Challenge
We identified that there is an importance in creating an environment in which our associates have a platform to learn, grow and share their voices and perspectives.
Actions
We created seven Business Resource Groups (BRGs) of diverse associate volunteers who are focused on increasing engagement within specific segments of our workforce and client base. The BRGs are the African-American Affinity; Asian Pacific Islander; Capabilities Action Network; Hispanic Leadership Connection; Lesbian, Gay, Bisexual, Transgender Associates and Allies; Military and Veterans Community; and Women Information Network. These groups represent an overwhelming majority of our workforce and client base and serve as communication and cultural conduits between management, associates and external stakeholders. They work together to support the organization's vision, mission and business objectives as they relate to specific diversity demographics and characteristics.
We created Diversity and Inclusion Business Councils (DIBCs) sponsored by various lines of business throughout the organization. The DIBCs help drive corporate value propositions deeper into the organization to promote and embrace diversity and inclusion. DIBC members are associate volunteers who advise and influence Executive Management on achieving business goals through diversity and inclusion. They leverage the corporate diversity strategy to develop and implement areas of focus that will succinctly measure accountability and sustainability for their respective lines of business that augment workforce diversity and workplace inclusion.
Outcomes
Over 10,000 associate volunteers are connected to the BRGs and DIBCs enhancing our focus on producing sound and collaborative operational plans for fostering inclusive and productive work environments, increasing market knowledge and revenue, improving customer relationships, and working even more closely together to embrace, support and understand cultural dynamics throughout the organization. 
BB&T believes in doing what is right for all stakeholders.  My public pledge is also a personal one of honor, dedication and commitment to diversity and inclusion.  It communicates to our associates, clients, communities and shareholders that we respect them and value their voices.
Get In Touch
Learn more about what organizations are doing to act on diversity and inclusion.
Contact Us