Annual Diversity and Inclusion Education and Training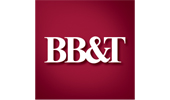 Annual Diversity and Inclusion Education and Training
Challenge
A primary way for our diversity and inclusion associate volunteers to learn about the organization and each other has been via telephone and email. We've identified that face-to-face meetings would give these volunteers a greater opportunity to network, learn, ask questions, and get responses that will better position them to lead our organizational diversity and inclusion efforts.
Actions
Annually, we conduct an all-day meeting inviting corporate and regional chapter leaders from our seven Business Resource Groups (BRGs) to interactively engage in inclusion activities that create opportunities for these diversity and inclusion leaders to enhance their knowledge in this space. Our Chairman and CEO, or a member of executive management, delivers opening remarks at this event.   
The event's agenda also includes key business unit leaders who communicate specific ways that the BRGs can connect and collaborate to make their strategies more successful. Because the BRG leaders are volunteers, these insights help them better understand how to establish priorities and shift gears to track, measure and support our organization's strategic objectives.
Other learnings result from the BRGs sharing their overall accomplishments specific to four workstreams: Business Impact, Professional Development and Networking, Community Inclusion/Outreach, and Workplace Inclusion/Workplace Culture. This annual meeting also offers diversity and inclusion competency training from BB&T University Master Instructors on topics like Leading Change and Diversity Through Disruption, Unconscious Bias and Decision Making, and The Path to Competence.
Outcomes
This event provides the leaders with a visual restatement of their purpose. The face-to-face interactions engage and energize them while significantly increasing morale. Surveys conducted after these events attest to the positive impacts. The leaders take a renewed and repurposed commitment to their respective BRG associate volunteers.  
BB&T believes in doing what is right for all stakeholders.  My public pledge is also a personal one of honor, dedication and commitment to diversity and inclusion.  It communicates to our associates, clients, communities and shareholders that we respect them and value their voices.
Get In Touch
Learn more about what organizations are doing to act on diversity and inclusion.
Contact Us